Whatsapp Hack Password.txt Download
Posted By admin On 29/11/21
As the victim scans the qr on the fake website, whatsapp web on the browser spawned by the grabber will be connected to the victim's number. Before usage: change the last line of the server.py script to fit your needs (if run on port 80, you might need to run as superuser). Apr 20, 2014 Download WhatsAppHack for free. Get your whatsapp media automatically to your PC. Insert a USB into your phone and mount the SDCard and.boom, its done! The back up for your WhatsApp media is done!
How to hack someone's WhatsApp without their phone for free seems a question some parents and employers may ask. Do you think that your kids are chatting day and night on WhatsApp? Do you suspect that your employees are gossiping on WhatsApp with the company-offered mobile phones during working hours? Read this article to learn more about how to hack someone's WhatsApp without their phone for free.
Why Do You Need to Hack WhatsApp?
Do you think you can't hack WhatsApp messages without accessing the phone? Probably the most important reason behind monitoring messages is to ensure the online safety of family and friends. Read this article to learn more about how to hack someone's Whatsapp without a free phone.
1. Protect Your Kids
Children often use WhatsApp to chat with netizens, and you cannot be sure whether these netizens will be harmful to the kids. So you need to hack WhatsApp to check your child 's chat history and make sure your child is not in danger.
2. Monitor Your Employees
Some employees use social apps to chat with family or friends during work hours. As an employer, you need to ensure the efficiency of your employees. Hacking employees 'chat messages on social apps like WhatsApp to find out whether employees are lazy or have revealed company secrets.
3. Recover Deleted WhatsApp Messages
If you have forgotten your WhatsApp account password or accidentally deleted your WhatsApp messages, you can hack your WhatsApp account to retrieve the original record.
Also read: Hack Facebook with Z Shadow
3 Ways to Hack Someones WhatsApp
As young children and teenagers use WhatsApp to conveniently exchange messages, photos, and multimedia, it has become a magnet for attracting criminals. Tempt people into traps, such as forwarding indecent messages and sharing private details through WhatsApp. And, if your children or employees keep sticking to their smartphones and check WhatsApp messages both day and night, it 's time to find out why. We have conducted in-depth research and comparison of the methods of hacking WhatsApp and selected the following three for your reference.
How to Hack WhatsApp Account without Target Phone with iKeyMonitor
iKeyMonitor is a hacking tool for iOS and Android devices. It monitors the WhatsApp application by recording keystrokes on the target device and periodically capturing screenshots. You can view WhatsApp chat history remotely via email to protect the safety of your children and increase the efficiency of your employees. Follow the three steps below to use iKeyMonitor for free!
1. Sign up
Firstly, register a free account of iKeyMonitor.
2. Download and Install
Then, log in to the Cloud Panel to download iKeyMonitor and install it on the target phone.
3. Start Spying
Now you can start monitoring remotely.
Hack Someone's WhatsApp Without Their Phone for Free with WhatsApp Web
Open Chrome Browser on your device and access the site: web.whatsapp.com
Tap on Settings and select Request Desktop Site.
Access WhatsApp on the target device and tap on the Settings.
Select WhatsApp Web/Desktop.
Scan the code on your device with the target device.
Start hacking WhatsApp without access to the phone.
How to Hack WhatsApp without Access to the Phone Using Spoofing Method
Uninstall WhatsApp out of your device.
Get Wifi Mac Address of the target phone.

On an Android, Go to Settings> About Phone> Status> Wi-Fi MAC Address.
On an iPhone, Go to Settings> General> About> Wi-Fi Address.
On a Windows phone, Go to Settings> About> More info.
Install Busy Box and Terminal Emulator from Google Play.
Whatsapp Hack Password.txt Download Android
Change the Wi-Fi MAC Address on your device to the address of the target device with Busy Box and Terminal Emulator.
Install WhatsApp and enter the phone number of the target device.
Get the verification code on the target device and then delete it.
Log in to WhatsApp with the verification code.
What Is iKeyMonitor WhatsApp Hack App?
iKeyMonitor is an excellent advanced phone monitoring application, you can remotely track important information on the target phone, including call logs, chat messages, etc. In addition to WhatsApp tracking, this powerful app also provides you with information about GPS location and installed apps. It provides both Android and iOS versions. You can view all monitoring records remotely.
Both Android and iOS versions are available.
It provides free monitoring plan.
It offers a 30-day money-back guarantee.
iKeyMonitor For WhatsApp Monitoring
iKeyMonitor monitors the messages sent and received on social chat apps. In addition to monitoring WhatsApp, it also monitors Skype, Facebook, WeChat, etc. Using this monitoring tool, you can keep track of the online activities of your children or employees.
1. Monitor WhatsApp Messages
This is one of iKeyMonitor's most powerful features. You can use the monitoring app to track all WhatsApp conversations. You can even see the exchanged media files.
2. Capture WhatsApp Screenshots
iKeyMonitor regularly captures screenshots on the target devices. In this way, you can not only view WhatsApp chat messages but also get someone's WhatsApp account and password.
3. Record Keystrokes
iKeyMonitor tracks all keystrokes typed on target iOS and Android devices, including all pasted text in WhatsApp, so that you can clearly understand what will happen on the target device.
These three methods can help you hack someone's WhatsApp, you can choose the way that suits you. iKeyMonitor is a powerful and practical application, so you should understand that it is used for correct and sensible reasons. It is usually illegal to monitor someone, but if you are a parent or employer looking for some answers, no one can blame you. Before buying, you can use the free plan to experience the monitoring function of the application.
Also read: Gmail Hack – 5 Easy Ways to Hack Gmail Accounts in 2020
When it comes to instant messaging, the most heard name is definitely WhatsApp. WhatsApp has over 1 billion active users from the world and that is why this app is the most popular messaging app. We do most of our daily communications through WhatsApp and that is why many people are looking for a way to hack WhatsApp application to find out who someone is talking to on whatsApp. If you search for a WhatsApp hacker tool, you definitely come across a tool named Whozzak Application. But does this hacker tool really work? In this article, I will tell you all about this tool.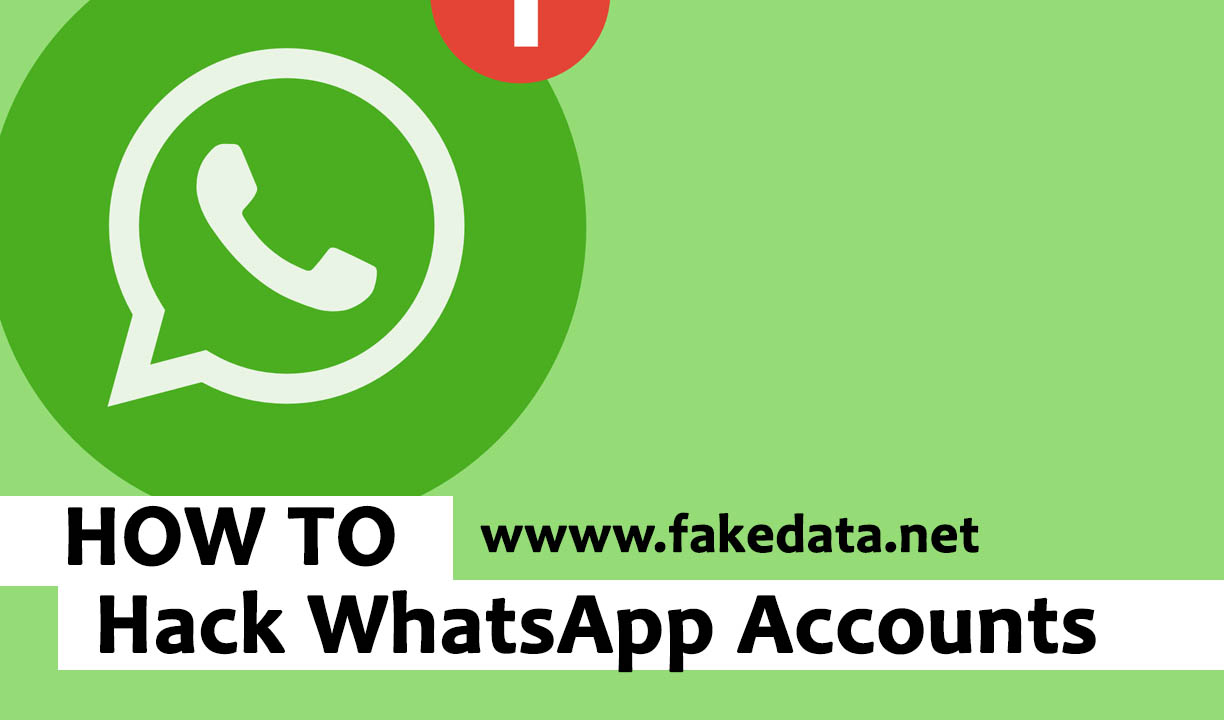 What is Whozzak application?
People might have different reasons to be looking for a WhatsApp hack tool. You might be a concerned spouse who thinks his or her partner is being dishonest. In this case, you can spy on their WhatsApp account to find out the truth about your relationship. Also, there are times when you worry about your kids' safety on the internet and you would want to watch their activities and keep an eye on their WhatsApp communications, In this case, you might be looking for a WhatsApp hack tool to monitor their WhatsApp account. But whatever your reasons are you should find a spy tool that really works. One of the tools that you might have heard its name is Whozzak hacker tool.
Whozzak Application is a WhatsApp hack tool that allows its users to hack WhatsApp messages and contacts if the victim's WhatsApp account is not protected with two-step verification.
This tool was created in May 2017 and it claims that it has been used by thousands of people. People use Whozzak application to spy on cheating partners, monitoring children behaviour, and pranking friends.
As stated in its website, this tool uses different techniques to hack WhatsApp. One of these techniques is the man-in-the-middle method which is an elaborate hacking method.
How to use Whozzak hacker?
Before I proceed to explain if this tool really works, first I show you all the steps that you need to take in order to use it. In fact, It is not much difficult to use this tool to hack WhatsApp. Here are the steps you need to take to use Whozzak.
The first thing you need to do is to open your web browser on navigate to Whozzak website at Whozzak.com.
You will see a page which asks you to enter your victim's phone number (remember to enter it with the country code)
Next, choose what you want to download. Check both boxes for Messages and Contacts and then click on Hack.
Wait for the hack process to complete. Whozzak will try to hack and decrypt WhatsApp messages of the victim. When the decryption is completed, click on the

Download them here

link.
But before you be able to download it, you need to unlock the download by completing a human verification. The Human verification section asks you to send some specific comments for some YouTube videos.
Once you are done with the comments, enter your YouTube name and click on Verify, so that Whozzak can verify you have properly entered the comments.
After you are verified, you can download the file.
Does Whozzak really work?
If you have looked up for different WhatsApp hack tools, you have probably found out by now that most of the tools which claim they can hack WhatsApp are a waste of time! There is a great demand for a tool which can hack WhatsApp, however, many scammers try to take advantage of this demand and they offer a tool which does not really work. That is why you need to be extra careful not to fall into the trap of scammers. But what is the truth behind Whozzak application?
When you complete the steps on the website to use Whozzak, everything seems so legit until you reach the Whozzak human verification part. This part actually asks the user to comment on a number of YouTube videos. By taking a close look at the comments and the videos, you can easily notice that Whozzak is asking you to type some comments for some Youtube videos which show different WhatsApp hack methods and announce that these methods are all fake and the only true way to hack WhatsApp is by using Whozzak!
At this point you might think just typing one or two comments on some YouTube videos wouldn't hurt. But the truth is that Whozzak is actually using you to advertise itself on YouTube and attract more users! How Whozzak benefits from this is not yet clear but one thing is for sure: There will be no WhatsApp decrypted chat file to download! Even if you post all the comments and complete the human verification step successfully, Whozzak app will not let you download the file, if there is any. So before you proceed to use Whozzak application to hack someone's WhatsApp messages, you may need to think twice.
A more reliable tool to hack WhatsApp
Hack WhatsApp with phone number
Whatsapp Hack Password.txt Download Free
Hack WhatsApp online
WhatsApp hacker without touching the target phone
You may have seen and heard about tools on the internet which claim they can do all these for free. But let's be honest. There is no such thing as WhatsApp hacker which can track WhatsApp messages just by phone number and without touching the victim phone! A more realistic way to hack WhatsApp which is 100% guaranteed is through installing monitoring tools on the victim's phone. The good thing about these monitoring tools is that they usually hide after installation. Basically, all you need is just a one-time access to the target phone and that's it!
Whatsapp Hack Password.txt Download Apk
One of the best monitoring tools that come with WhatsApp monitoring feature as well is Underspy application. Underspy is a professional monitoring solution which is perfect for the ones who would want to monitor their spouse, children, or employees. In order to use Undersy:
Sign up on Underspy official website and buy a subscription.
Download Underspy application and install it on your target phone.
Login to your control panel on the website and start monitoring.
Whatsapp Hack Password.txt Download Pc
The great point about Underspy application is that it runs in hidden mode. This means that the target person will never find out that they are under control and you will remain totally anonymous.